RECORDING | P-A: Janet Sainer Opening Plenary Session - Addressing the COVID-19 Pandemic's Impact on Mental Health and Social Isolation Across the Generations
Key:
Complete
Next
Failed
Available
Locked
RECORDING | P-A Janet Sainer Opening Plenary Session - Addressing the COVID-19 Pandemic's Impact on Mental Health and Social Isolation Across the Generations
Select the "View On-Demand Recording" button to begin.
Select the "View On-Demand Recording" button to begin.
This is a Zoom recording, you will need to advance to min 6:30 for the beginning of the session. You can turn off the closed captioning by clicking the CC button as well as close the "Who can see your viewing activity" box by clicking on the "X" (if applicable)
Join us for a thoughtful and solution-oriented discussion of how the COVID-19 pandemic and the resulting economic impact has affected the mental health of younger and older people and created new barriers for people already experiencing mental health issues. The session will highlight personal experiences from a young person and caregiver from grandfamilies, key considerations and guidance from mental health professionals about anxiety, depression grief, and loss, and creative intergenerational solutions for addressing social isolation.

This plenary honors Janet Sainer, an intergenerational pioneer who believed the power of making connections and encouraged each of us to network, take risks, and always keep our eyes on the good we can do next. Janet's career spanned more than 50 years and included launching SERVE (Serve and Enrich Retirement by Volunteer Experience), which was the foundation for the Retired Senior Volunteer Program (RSVP); serving as the Commissioner of the New York City Department for the Aging for 12 years; and as a special consultant for the Brookdale Foundation Group. At Brookdale, Janet developed the Relatives As Parents Program (RAPP) and advocated on behalf of grandfamilies. In 2003, Generations United presented Janet with The Jack Ossofsky Award for Lifetime Achievement in Support of Children, Youth and Older Adults in 1997.
Thank you to The Brookdale Foundation Group for sponsoring this Plenary.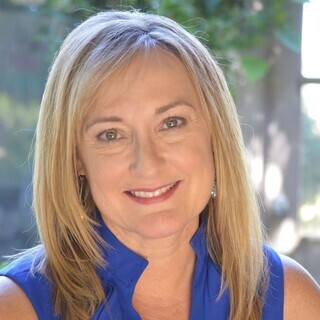 Amy Goyer (Moderator)
National Family and Caregiving Expert
Amy Goyer, author of Juggling Life, Work and Caregiving is an author, speaker and consultant specializing in caregiving, aging, multigenerational and family issues. Amy serves as AARP's national family and caregiving expert. A passionate champion for family caregivers, she has been one her entire adult life, caring for her grandparents, parents, sister and other friends and neighbors. Amy has more than 35 years of experience working in the field of aging, and she has shared her personal caregiving journey as well as practical, actionable tips for caregivers in her columns and videos. She is a widely quoted media authority, has appeared on all of the major networks news programs, The Doctors, Dr. Phil, and she has been a frequent guest on NBC's Today Show.
$i++ ?>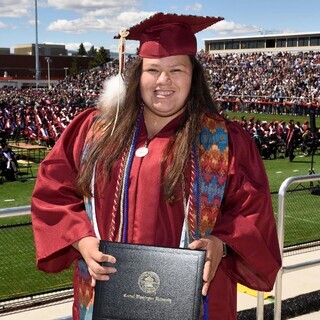 Autumn Adams
Center for Native American Youth Champion for Change
Autumn Adams is a proud enrolled member of the Confederated Tribes and Bands of the Yakama Nation in Washington State. She grew up in Washington State, where her family had no running water or electricity, and her parents were incarcerated for most of her life. Autumn entered the foster care system at nine years old, after her father committed suicide. Although the beginning of her life was challenging, Autumn made the best out of every situation and successfully graduated from high school. Since then, she's gained custody of two of her younger siblings while attending Central Washington University. She graduated in June 2019 with a BA in Anthropology and two minors in Museum Studies and American Indian Studies. She then plans to pursue a joint JD and PhD in public policy. Autumn's overall goal in life is to ensure a better future not just for her own siblings, but for children who are often left voiceless.
$i++ ?>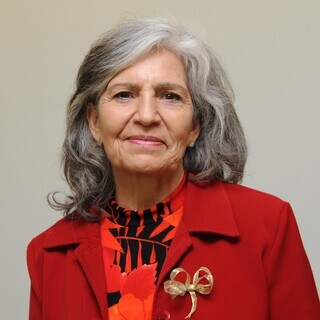 Mercedes Bristol
Texas Grandparents Raising Grandchildren and Generations United GRAND Voices Network
Mercedes Bristol is the founder and executive director of Texas Grandparents Raising Grandchildren, a non-profit organization that advocates and empowers grandparents raising grandchildren by providing access to resources, information and support. Mercedes is a single grandmother raising 5 adopted grandchildren who became an advocate for grandparents who are raising their grandchildren at the city, state, and federal levels. She is a Generations United GRAND Voice, a member of The Texas Kinship Collaboration Group, a former co-chair of Bexar Cares Governing Counsel, supervisor of community health workers for Pathways Hub and served as a board member of Care Worriers.
$i++ ?>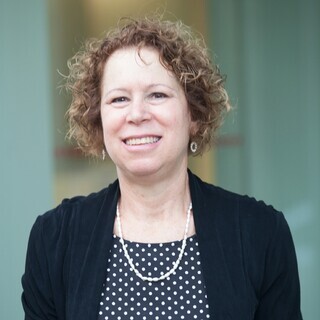 Deborah Langosch
Licensed Clinical Social Worker, Psychotherapist, and Co-Managing Editor of Grandfamilies: Contemporary Journal of Research, Policy and Practice
Deborah Langosch, PhD, LCSW, is a clinical social worker, trainer, psychotherapist and consultant in Brooklyn, NY. She's trained thousands of providers in the areas of loss, trauma and bereavement and on the mental health issues of kinship care families. Deborah presents locally and nationally on these topics and provides training and consultation on evidence-based treatments. She was the former director of the Jewish Board's Kinship Care and Loss and Bereavement Programs for Children and Teens. Deborah is a co-managing editor of the GrandFamilies on-line journal and a founding member of the Grandfamilies Outcome Workgroup. In 2018 she was recognized by the National Association of Social Workers and received their Exemplary Silver Leadership award.
$i++ ?>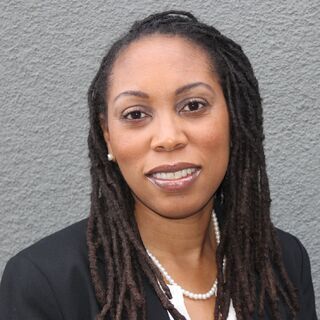 Atalaya Sergi
AmeriCorps Seniors
Atalaya Sergi brings 20 years of experience in service, community engagement, and education to her role as Director of AmeriCorps Seniors. She has worked in public school districts and the nonprofit sector, bringing private and public organizations together to ensure people of all ages, and those in underserved communities, thrive. Atalaya most recently served as the vice president of strategic partnerships & programming at Jumpstart for Young Children, Inc. There she managed AmeriCorps State and National and AmeriCorps Seniors programs as a federal grantee, launching her former organization's only AmeriCorps Seniors Foster Grandparent program. Atalaya has been a member of several advisory committees, councils, and coalitions, including as a co-founder of Los Angeles Generation to Generation, which focused on engaging older adults to support young children across Los Angeles County. She was also selected as an Encore Public Voices Fellow, using her time to write about the positive impact seniors can have in educational settings. Atalaya earned a master's degree in social work from Virginia Commonwealth University and a bachelor's degree in sociology from the University of Virginia.
$i++ ?>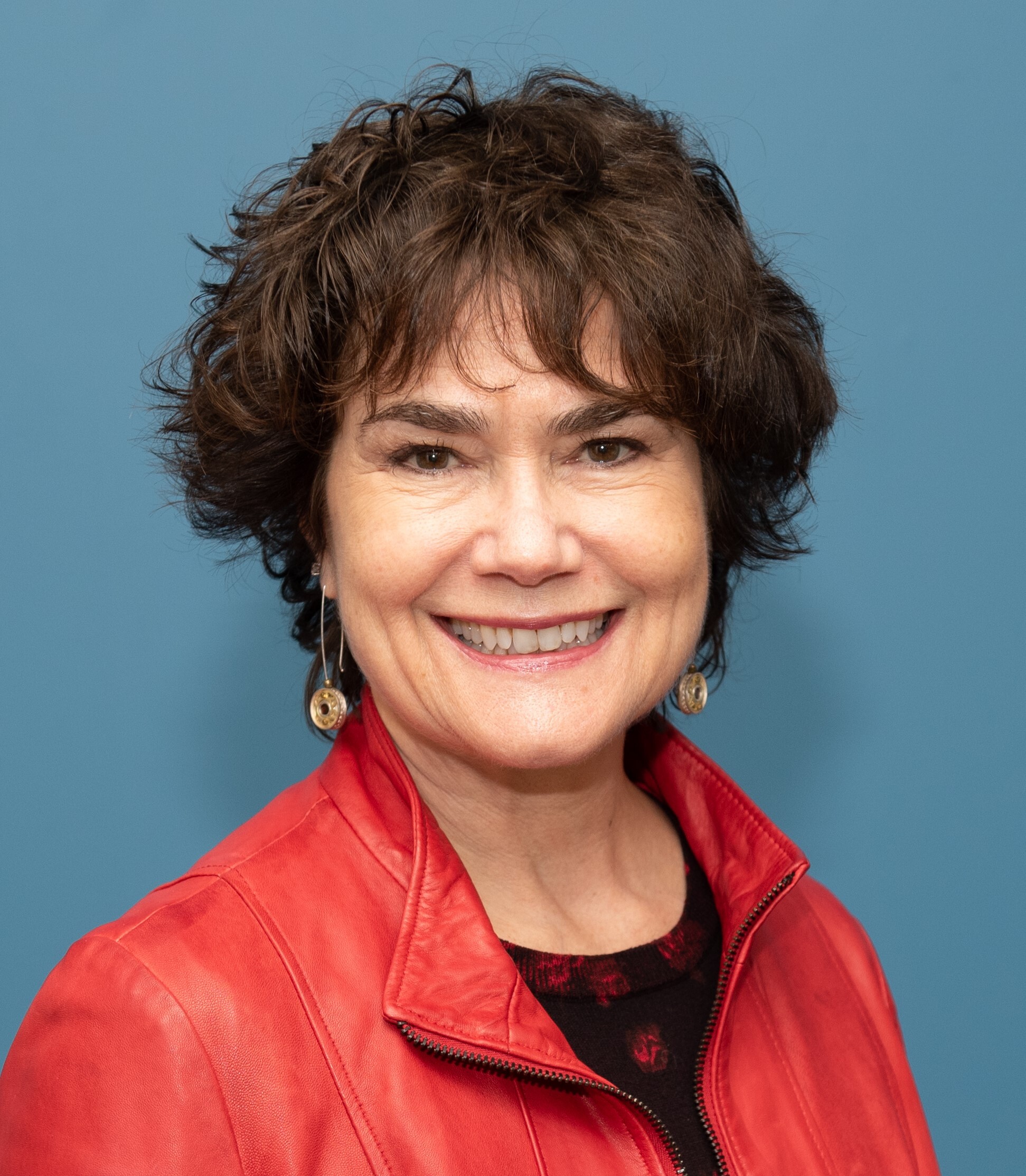 Donna Butts
Generations United
Donna Butts is the Executive Director of Generations United, a position she has held since 1997. For more than 30 years, Butts has worked tirelessly to promote the well-being of children, youth and older adults through nonprofit organizations across the country and around the world. An internationally sought-after speaker, author and advocate, Butts frequently speaks on intergenerational connections, grandparents raising grandchildren and policies effective across the lifespan. Her commentary has appeared in the New York Times, the Washington Post, the Christian Science Monitor and the Wall Street Journal. She has been interviewed on the TODAY Show, National Public Radio and ABC News, and was invited by the United Nations to sit on four expert panels most recently on intergenerational solidarity and social cohesion in preparation for the 2014 20th anniversary of the International Year or the Family.
$i++ ?>